GPS-GSM or Iridium based tag
The Savannah Tracking GPS bird tracking unit contains a GPS module for positioning, GSM or Iridium module for data transmission and a UHF transmitter for telemetry location. It further includes continues on-board behavioural monitoring via tri-axis accelerometer which can be linked to an automated alarm functions and SMS alerts in case of mortality (immobility).
Specs:
Size GSM:
105mmL x 36mmW x 22mm H, 58 gram
Size Iridium:
110mmL x 33mmW x 22mm H, 85 gram
Position and data:
GPS and GSM or Iridum data transmission
Activity recording:
12 bit Tri-axis accelerometer.
Communications:
Two way communication via GSM data link. All data recording and alarm settings can be reprogrammed remotely after deployment.
Telemetry location:
UHF transmitter (user defined frequencies 413-455 Mhz)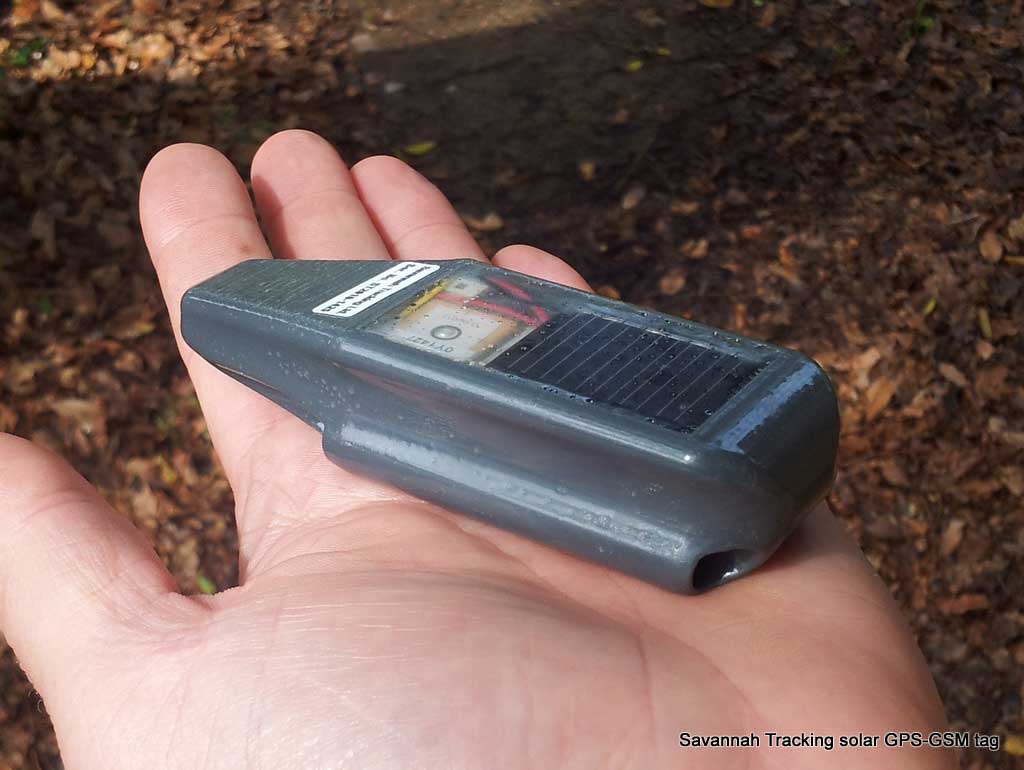 Special Design Features (displayed unit GSM version):
Aerodynamic shape and low profile reducing in-flight drag
Raised bottom centreline preventing pressure on spine
Grove along the side creating natural resting place for back feathers reducing shading of solar panels