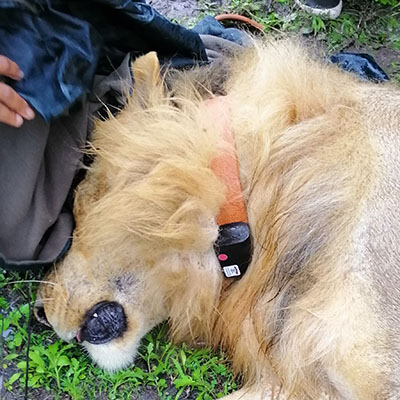 Savannah Tracking is introducing a new flexible GPS Tracking kit containing all the equipment you need for wildlife and livestock GPS tracking. The kit contains our one size fits all, Savannah FlexTrack collar especially designed for wildlife and livestock monitoring and management applications where simplicity, flexibility and affordability is important. The collar can provide GPS location and UHF telemetry beacons as well as on-board behavioural monitoring via tri-axis accelerometer and options for user-defined geo fencing zones evaluated by the Savannah server. Both mortality monitoring and geo fencing is linked to automated alarm functions and SMS alerts for mortality. The collars can be provided either with GSM or Iridium satellite downloading of data. The GPS-GSM version transmit data via the GSM mobile phone network. If the unit is outside GSM coverage the data will be buffered in non-volatile memory on the collar and sent as soon as the unit returns to coverage. Hence you do not need perfect GSM coverage in your study area to use our GSM based collar. The GPS-iridium version connects and send data via the iridium satellite system and is ideal for areas with limited or no cell coverage or where near real time data is required. The collar is a "one size fits all" solution with both batteries and GPS placed under the neck and with a single build-in UHF locational transmitter. This allow for an unprecedented degree of flexibility to the system allowing the same collar to be fitted to any species both carnivore and herbivore ranging in size from 10 – 800 kg body mass hence will equally well fit a Cheetah, Impala, lion or Zebra or indeed any livestock from goats to cattle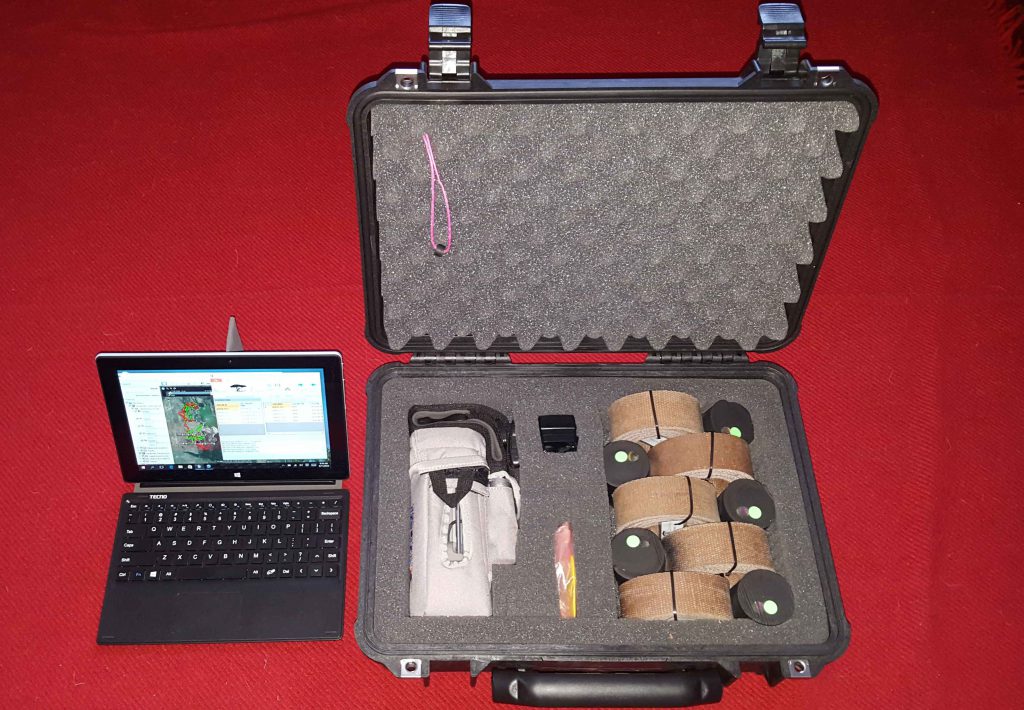 The system comes as a fully equipped tracking kit containing:
Five Savannah FlexTrack collar units
One UHF receiver with in build yagi antenna and field carrying pouch
One 10'' Tablet preloaded with all the need software and data links and accessories
All tools needed for deployment including spare bracket spanners etc.
Magnet for collar activation secured to avoid accidental collar activation
All placed in a rugged "Pelican" style suitcase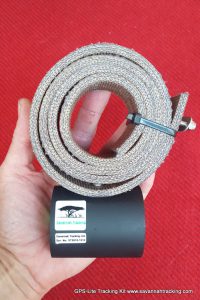 is "one size fits all" allowing quick adjustments and fitting to any animal with a neck size from 25cm to 100 cm. Progressive increments in adjustment holes allows better adjustments for smaller neck sizes. Collar activation only requires swiping a magnet prior to deployment. This flexibility is ideal for day to day wildlife and livestock management operations where tracking needs are determined in the field on a day to day basis and not months in advance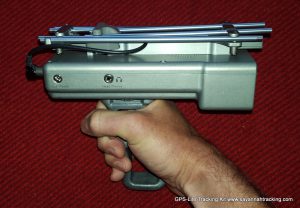 is designed with an in-built yagi antenna thus avoiding cables and loose antennas that easily becomes entangled or break under field conditions. It comes in an easy to carry belt pouch.  Antenna are spring loaded and unfolds and folds in seconds allowing quick checking of signals in the field before moving on with receiver packed securely way.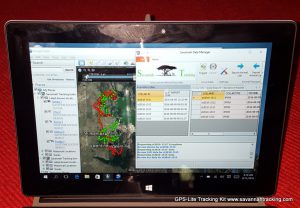 contains our bespoke SDM data access software with all credentials and links to specific collar units. It further has Google Earth with automatic links to collars installed for viewing and data display. Separate folder with all files and installation code provides for installation on additional tablets or computers (windows)
Collar Specs:
Position acquisition:
GPS
Communications:
Two way communication via GSM data link or Iridium satellite
Activity recording:
12 bit Tri-axis accelerometer for mortality alerts
Data Access:
Internet based downloading via the free accompanying Savannah Tracking data manager software.
Telemetry location:
UHF transmitter (User programmed frequencies:  UHF 433 – 450 MHz)
Lifespan:
2 years @ 12 positions per day (depending on habitat and degree of GSM coverage)
Weight:
Depending on final belting length, 375g @ 30 cm, 550 g @ 100 cm length